A flying camera, or drone, is a useful tool, indeed. Its utility includes shooting a movie, inspecting an agricultural field, mapping a geographical area etc. and a lot more. Technological advancements have only widened the areas of applications for drones. Apart from attracting significant interest from cinematography, industrial inspection, and even the real estate business, they are increasingly used in the construction industry. In 2018, alone, the number of projects employing drone cameras for inspection increased by almost 240%.
As drones promise to change the way we design, construct and maintain buildings, the benefits of their usage in building design, construction and maintenance are out there for anyone to notice. Let's discuss 4 of them in detail.
1.     Reduced risks and improved safety
In the designing and construction industry, safety is an important aspect to consider while completing the work. And due to a lack of technology, site managers must walk around every part of the site for inspection. However, with the use of drone technology, managers can observe and inspect construction remotely. They need not leave their place and can access various angles for inspection using the flying camera. The remote inspection eliminates labour injuries and fatalities drastically as they are not required to climb onto difficult places.
2.     Accurate mapping and surveying
Traditional site mapping requires site managers and labourers to physically visit each part of the site resulting in a lot of manual work, labour costs and in some cases, injuries to the personnel.
Drone technology can render physical mapping and surveying unnecessary as LiDAR sensors combined with high-resolution cameras can deliver accurate and high-quality layout of the construction site. All in less time vis-a-vis physical surveying. It has been observed that the use of drones reduces surveying time by as high as 70%.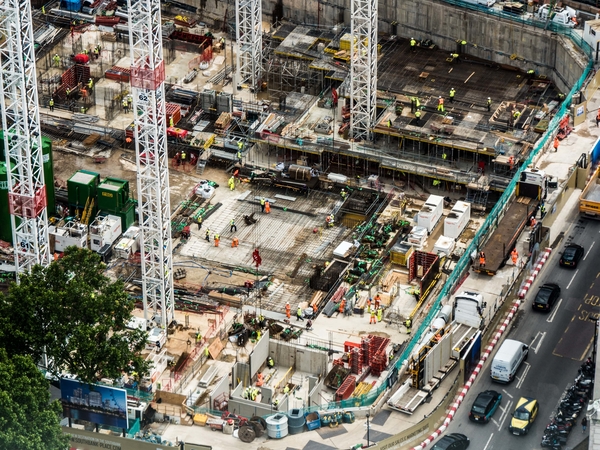 3.     Improved on-site communication
As construction involves multiple stakeholders working together, communication plays an important role, and a lack of it can hamper work quality. Contractors, labourers and other staff can use drones to check on the work in real-time and resolve issues as quickly as possible. A supervisor can take an aerial view of the site to check out the contractor's work, site condition, weather changes, drainage problems, safety threats, etc., and quickly communicate to the respective stakeholder.
4.     Cost-effective construction
Construction is known for being a very low-margin industry, and thus, the cost-effectiveness of a project is a critical aspect. Traditionally, helicopters or planes have been used to take pictures of high-quality and survey the sites. However, this is an expensive affair and can't be employed for lower-value projects.
On the other hand, Drones are less expensive and can be employed at any time to survey the site. For design purposes, too, one can use an aerial photo or video to visualize the layout.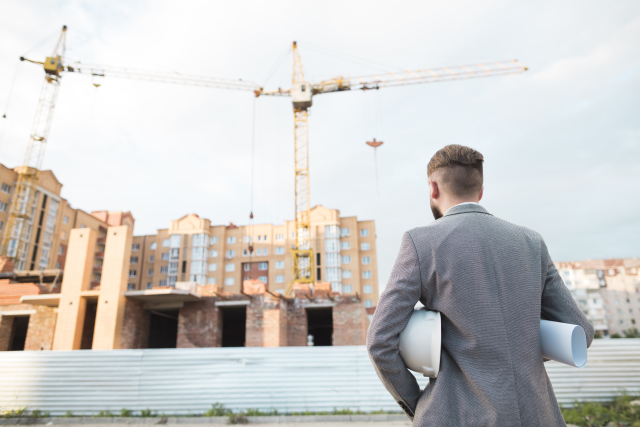 Conclusion
The field of building design, construction and maintenance is poised for a transformation through the use of drone technology, and we shall, without a doubt, witness further rise in its adoption. A drone can be an all-rounder tool that can be used for various purposes like surveying, inspecting, reviewing etc. It is a superior and high-tech alternative to traditional methods, and yet, it is cost-effective and simpler to use.
About CityBlue
CityBlue Technologies partners with industry-leading companies to offer the latest drone technology. Our team of certified FAA pilots provide a wide range of drone services to fit any project need and budget. We deliver quality solutions with cutting edge technology to put you on the forefront of leveraging drones. Check out our range of drone services here.