Archives have always been essential to store important information and milestones about a place, institution, or even people. But with digital becoming the order of the day, gone are the days of filling your office basements with massive paperwork. As the internet era has taken over traditional methods, the paperless office concept is now more real than ever before. With technological advancements, digital archiving has become an integral component that ensures preserving valuable records for long-term use is easy and safe.
What is digital archiving?
Digital archiving enables a company or a person to preserve information digitally for long periods. It can be used to store media such as documents, videos, and pictures. Digital archiving helps to simplify data capture and makes storage and accessibility to information much more manageable. Think of how easy it is to access documents on the cloud rather than find them in piles and piles of files.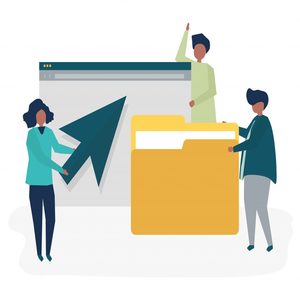 Why digital archiving is necessary?
The process of archiving has been functional for more than thousands of years in museums and libraries. They have been crucial in recording success, important dates, and milestones. So the question that arises is that why do it the digital way? Today, the world is continuously evolving, and digital archiving will help you to get rid of your bundles of paper files. It also ensures the long-term integrity of your information.
This innovative solution converts your old files into non-perishable digital properties that can be accessed anywhere and anytime. Thus, you can now say goodbye to your overwhelming pile of paperwork and welcome digital archiving into your lives.
Digital archiving advantages
Technological advancements in scanning and storing documents have proved to be a boon for organizations. Digital archiving solutions can do wonders for your business:
It helps to secure the legal value of documents and ensures their preservation.
It helps to manage your information better and enhances readability.
It will help you achieve the goal of a paperless office and make access to documents easier.
It allows multiple people to access the same information at the same time.
Reduces storage space and makes and access of data easier of employees, especially if you have a large office space.
It prevents loss of data as digital information can be backed up. Digital backups can be stored in different locations and are much easier to manage than paper copies.
Digital archives can prove beneficial for future generations to understand the brand's journey and can be used to educate them about various campaigns and policies of the company.
It can help with internal training processes and may prove useful for planning future campaigns.
Thus, it is important that companies convert their invaluable documents like research reports, agreements, deals, accounts, and publications into digital archives for effortless access to data.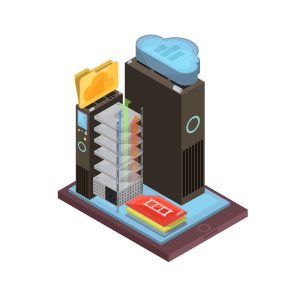 Conclusion
Digital archiving plays a vital role in office automation. It saves you a lot of time and money and results in effective management and execution. Furthermore, digital archives are a much more convenient option for your employees as they wouldn't need to go through massive boxes of paper when responding to customer needs. Digital archives can also be used to gain insights about other aspects of your business such as HR, vendor and customer relations, and product manufacturing. It is thus crucial that you make digital archiving a key strategy in your business.
About CityBlue
CityBlue Technologies partners with industry-leading companies to provide the best digital archiving solutions. CityBlue can take piles of your paper and convert it into a digitized CD archive as a comprehensive long-term solution to your document storage problems. We at Cityblue also provide data hosting so that you can access documents from anywhere and anytime. To know more about CityBlue's digital archiving services, click here.