Quality customer service is the foundation of a successful business and is a standard that the customers expect. It can get you to repeat business or damage your long-term standing in the market.  Quality customer service isn't only about having the right answer; it is often about finding it so that your customers don't have to. Here are some common customer service mistakes to avoid, that can affect your customers' experience, and ways to turn it into a positive one:
Impersonal service
Every customer is different and hence a common response to their query will not necessarily be impactful. Following a script can save your time but personalized customer service goes a long way.
Leaving them on hold or constant transferring
Everybody hates waiting, even more so on calls or chats. Being on hold for a long time will leave a negative impression of your serviceability. Although the speed of solving a query is not very important, it's still a factor to consider. Being transferred from one person to another is a very common instance of bad customer service. Customers expect to interact with knowledgeable representatives. Getting transferred to a person who answers on the lines of "don't know" will fail to create confidence.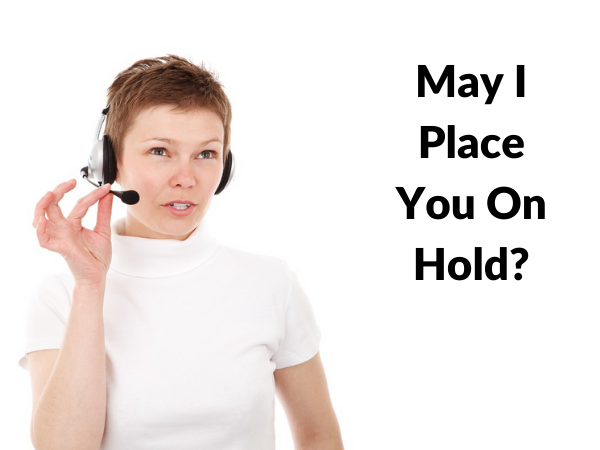 Being unapologetic
Never underestimate the power of the word 'sorry'. It is a very powerful tool for the people in customer service. Surely, a refund or credit can work wonders but genuine apologies can double the customer experience. So, apologize and make it personal. It will set the tone for the rest of the conversation.
Failing to listen and losing your calm
There is a lot of research that supports the importance of empathy and being a good listener in customer service. Assuming to know, what the customer wants instead of hearing him out is a mistake to avoid. Every customer service executive has to face difficult customers. Try not to be the one to lose their calm. Even if it's not your mistake, be empathetic. Listen to their words, tone of voice, understand the situation, and use positive words instead of making assumptions. This will bring them at ease.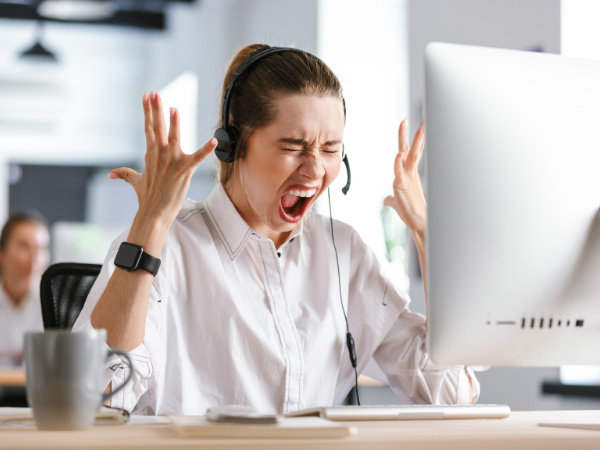 Lack of quick response
What is more stressful – having to follow too many steps on your phone to get through or not getting to speak to a human on the phone? You need to be in constant contact with your customers.
In this era where everything is at our fingertips, Customers don't want to wait for a solution, they expect instant service. Customers can understand and accept a slower response on weekends but having to wait or reach out again and again on a weekday can put them off. If your brand fails to provide quick and timely support, you stand a chance to lose your customer and your reputation.
Lack of right people resulting in an inconsistent experience
Having a dedicated team to handle the customer requests is important and they should do their best job. Hire someone whose attitude and values align with the company. Training your customer service executives, not only helps them deliver great value but also verifies if you have the right fit for the job. If there is no one or just a few people to handle customers, you might lose them to your competition. They need to be trained well, to resolve the complaint rather than an 'if they say this, you say this' approach. The experience your team provides should also be flawless but do not over-commit. It is important to ensure a consistent experience throughout different channels, be it a phone conversation, live chat, or a physical visit. This avoids the confusion that the customer can have when he has had an exceptional experience over a call and the opposite one in the store.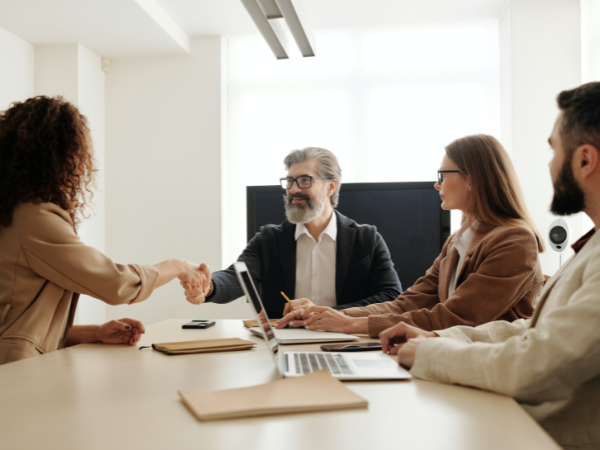 Conclusion
Mistakes can be prevented. Ask your customers for feedback and areas of improvement. The easiest way to do this is through a survey. It will help you correct the mistakes and also show the customer that their opinion matters. Another way to prevent mistakes is to have self-service support for the customers through detailed how-to articles, FAQs, and chatbots. Keep reviewing your digital assets to get a better sense of how everything is functioning and if it needs upgradation.
So, have the right system in place, backed by an efficient team. If you consistently address and learn from your mistakes, you will be able to deal with them better, the next time.
About City Blue Technologies
CityBlue Technologies partners with industry-leading companies to offer the latest extensive format printing technology. We pair the latest technology with our expert sales staff and our experienced service team to provide our customers with the best possible service. Together with our strategic partners, CityBlue Technologies truly delivers solutions beyond expectations.